Information Booth – Get started by heading over to Adams Ave Park to pick up your event schedule and something free for the kids.
Moncai Vegan – Donut artistry targeted towards kids and families.  Bring your child in, ages 12 and under to design their own free donut.
Ladybug Art Center in Kensington – 2pm – Jody Abssy – Rubber Stamping taken to new levels – learn about our Children's Art Classes
Get Fit on Adams- While the adults check out the art, music, and merchandise; the kids can use the sidewalk chalk to make their own masterpieces.
Buddha Baby – There will be lots of acitivity going on here throughout the day.  The classes and workshops are:  Family Music and Movement with Tiny Folk, Family Yoga, Babywearing workshop, and Cloth diapering 101.  Stop in to check out the schedule and join the fun.
OAS – (Center for Opportunity, Achievement, and Success) – Will be providing canvases and paint for children to design their own works of art.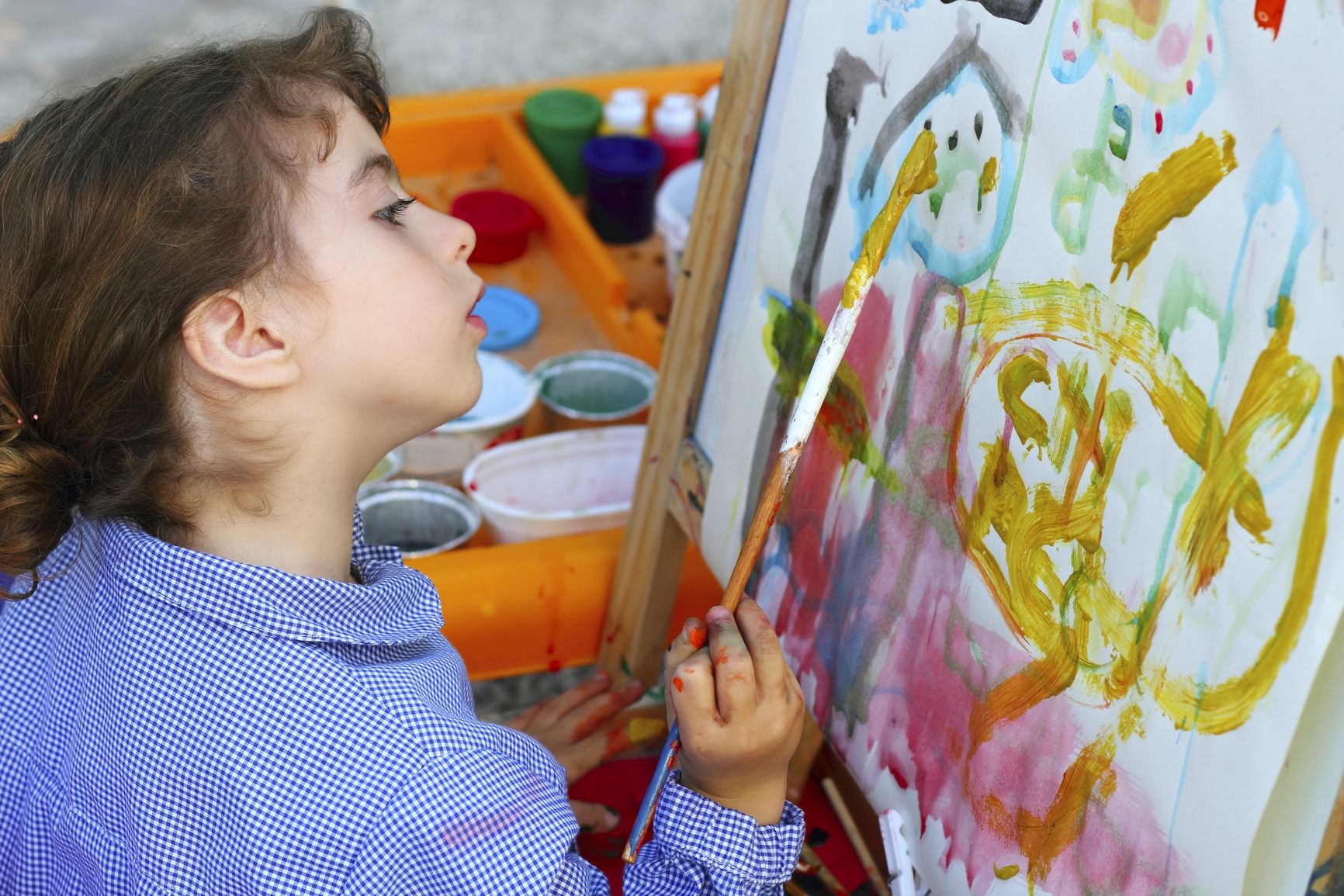 Federation Ink Tattoo Parlor – There will be a table outside so that kids can come by and get their own temporary body art and be part of the fun.
Urban Roots – Check out the store, while the kids enjoy the art table.
artFORM / Rare Hare Studio –3316B Adams Ave  – artFORM will be offering arts and crafts made from recycled materials.  It is $5 per bag of material to create and design exciting new things
Circus Mafia – @ Adam Ave Car Wash  – Circus Mafia is a unique circus performance art collective that passionately seeks to promote physical education, induce laughter and inspire creativity in children and adults through object manipulation workshops, educational circus programs, themed entertainment, and improv skit comedy.
The Super Awesome Showdown — @ the Unity Mason Lodge — For the 4th year in a row, this energized group of superhero wrestlers is bringing the excitement.  A multi-media, hybrid performance arts event! Super Awesome Showdown-Intergalactic Combat brings to life fantastic-action packed stylized combat, special effects, popular music and epic adventure!
Rock and Roll San Diego Kids  — @ Kensington Library Park. Live performance Rock and Roll San Diego is a music facility that supports musicians across all genres and generations; nationally touring bands and everybody in between. Count on us for group and private music lessons, rehearsal space, and more.
Face Painting – Head to Kensington park for professional face painting, donations gladly accepted
SDCAP (exerts from Fame) — @ Kensington Library Park – Show samples of their upcoming show.  They will be showing off their dance, acting, and singing.
Pilgrimage of the Heart Yoga – Children and adults can create art in our creative, imaginative environment
Zen Sanctuary – The kids can immerse themselves with bubbles and chalk.
Community House Mural – All are welcome to celebrate and decorate a neighborhood house, giving it a new mural design.  Located at 4642 36th St.

Kennady Wrap – My name is Ms. Mackenzie and I am a young aspiring entertainer. My real passion is singing. I also love acting, especially in musicals.  Showing at Lestats, 3343 Adams Ave, at 12:00
Konrad & King – The will be hosting a kids activity table for the day.  Come create and enjoy.
Movie in the Park – At the end of the day head on over to the Adams Ave Park for the showing of Inside Out.  Starts at 7:30